All previous dynasties iPhone often reported many defects after launch, and the iPhone 7 is no exception. The iPhone 7 after turning off the flight mode without service problems. According to the website MacRumors reports, apple is investigating the defects in the iPhone 7 and iPhone 7 Plus, and gives the specific solutions.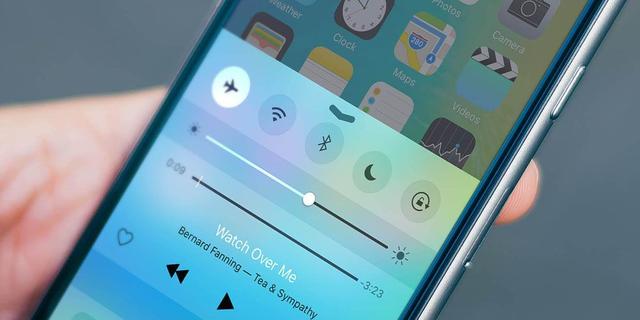 Typically, the user after the flight mode to mobile phones, will be closed all the radio signals, and after turning off the flight mode, you should re-open the web service function. However, there are users find the iPhone 7, if open flight mode and then closed, the mobile phone has no network service signal.
There is also a users affected by the problem released a video, through iPhone 7 and iPhone 6s contrast, can see iPhone6s after open flight mode and shut, cell phone signal quickly returned to normal, whereas iPhone 7 after turning off the flight mode has been no network service signal.
Now, however, the problems of the iPhone 7 number is not much, and two iPhone 7 allegedly found defects are U.S. carrier AT&T version, use Intel's baseband chips, this and the other two carriers Verizon and Sprint version of the iPhone 7 used by qualcomm baseband chip is not the same, so the outside also speculate so this might be one of the causes of the problem.
And aiming at the problems in the iPhone 7, from site MacRumors reports that apple has an internal documents show is investigating the iPhone 7 and iPhone 7 Plus close the flight mode has no service problems that may occur.
Apple has given the solution at the same time, it is affected to restart the iPhone 7 and iPhone 7 Plus. If the problem still exists, apple customers to take out the SIM card is recommended, and reinsert.
As for the users of the iPhone 7, the earliest problems will phone to the apple store, after consulting the genius bar staff soon free replacement a new iPhone 7. It is reported that apple employees seem to had seen similar problems before the equipment, so immediately to the user for the replacement, and no regular testing process.